High quality tilt window with roller blind and mosquito net for camper and caravan. 
This is the only product in our offer that is not made in our factory in Nowy Sacz / Poland. Made for us, to our specifications, they have been subjected to a special technical supervision program at every stage of production. These are exceptionally sturdy windows for campers and caravans. And probably the best side windows on the market with high UV resistance.
Warm windows mounted to an RV.
Moon Window camper windows, are made of double insulated acrylic glass and polyurethane frame with high resistance to cold and heat transmission. The structure was reinforced with an aluminum frame over the entire surface. Gentle ventilation protects the windows from chaffing or freezing from the inside. Our tilt-up camper window is designed to be used in Iceland in winter and Tunisia in summer.
Mosquito nets on side windows and skylight for the camper it beginning of a successful nights in the open air.
Mosquito nets designed for Moon Window effectively cope with keeping insects out when the window is opened. Whether you'll be at the lake or in the middle of the woods, you can easily enjoy the ventilated interior of your trailer or camper without the annoying buzzing of mosquitoes. The mosquito net and blackout blind can be clipped together to allow them to be adjusted simultaneously with one hand, making it easy to ensure your privacy.
Most customers considers our windows side for the most durable and safest windows for an RV and trailers
Aluminum frame, thrust hinges to ensure smooth opening to any position, safety locking system to prevent the window from being opened from the outside, double acrylic glass, timeless design, easy installation of mosquito net, blackout blind, Van derm Moon brand and quality. Is there anything more to add?
Already more than 1,000 campers and caravans Caravans have been equipped with our windows.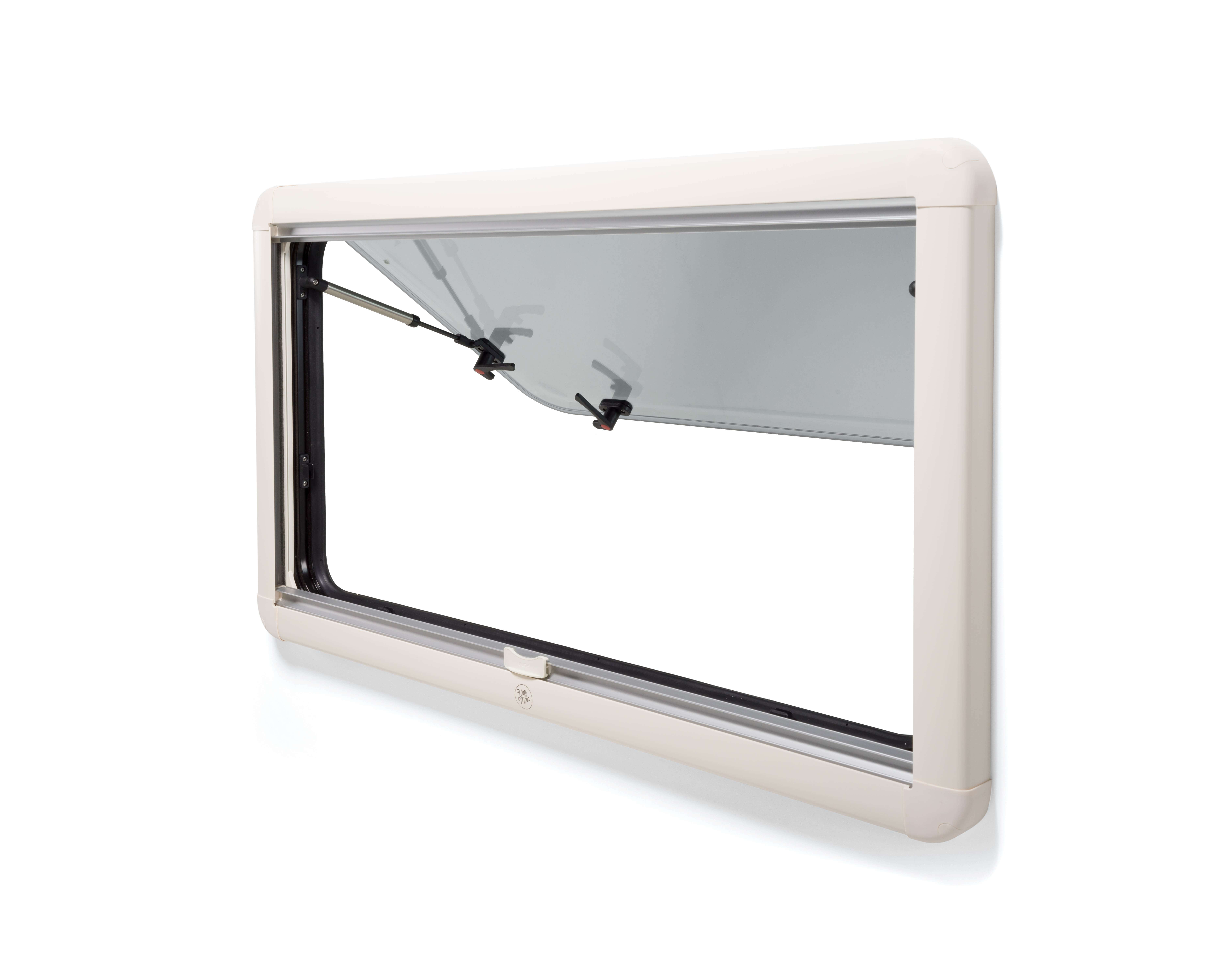 Roof windows, side windows, tilt windows are especially useful for those who spend a lot of time in their cars. They provide the interior with plenty of light, and allow you to enjoy the views even in bad weather.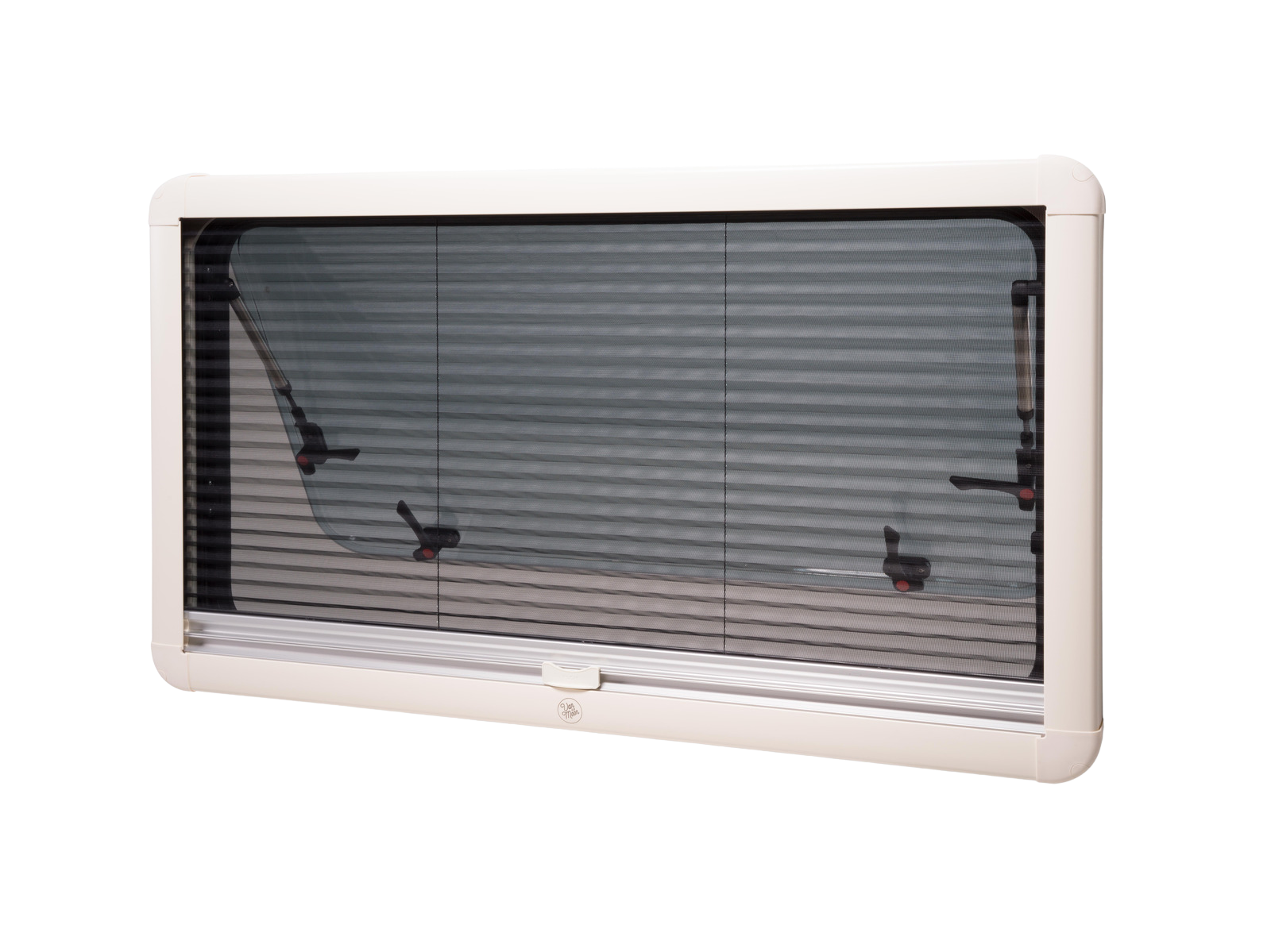 The choice of windows for caravans and campers on the market is huge. You will find windows made solidly and those that are not worth buying for at least one reason. There are windows made to size, opening or non-opening, made specifically for campers or caravans. But many customers choose Moon Window anyway, valuing them for their quality, universal size, the small amount of time needed for installation reasonable price and that they are made really solidly.
They have been prepared for mounting on walls 25 to 35 cm thick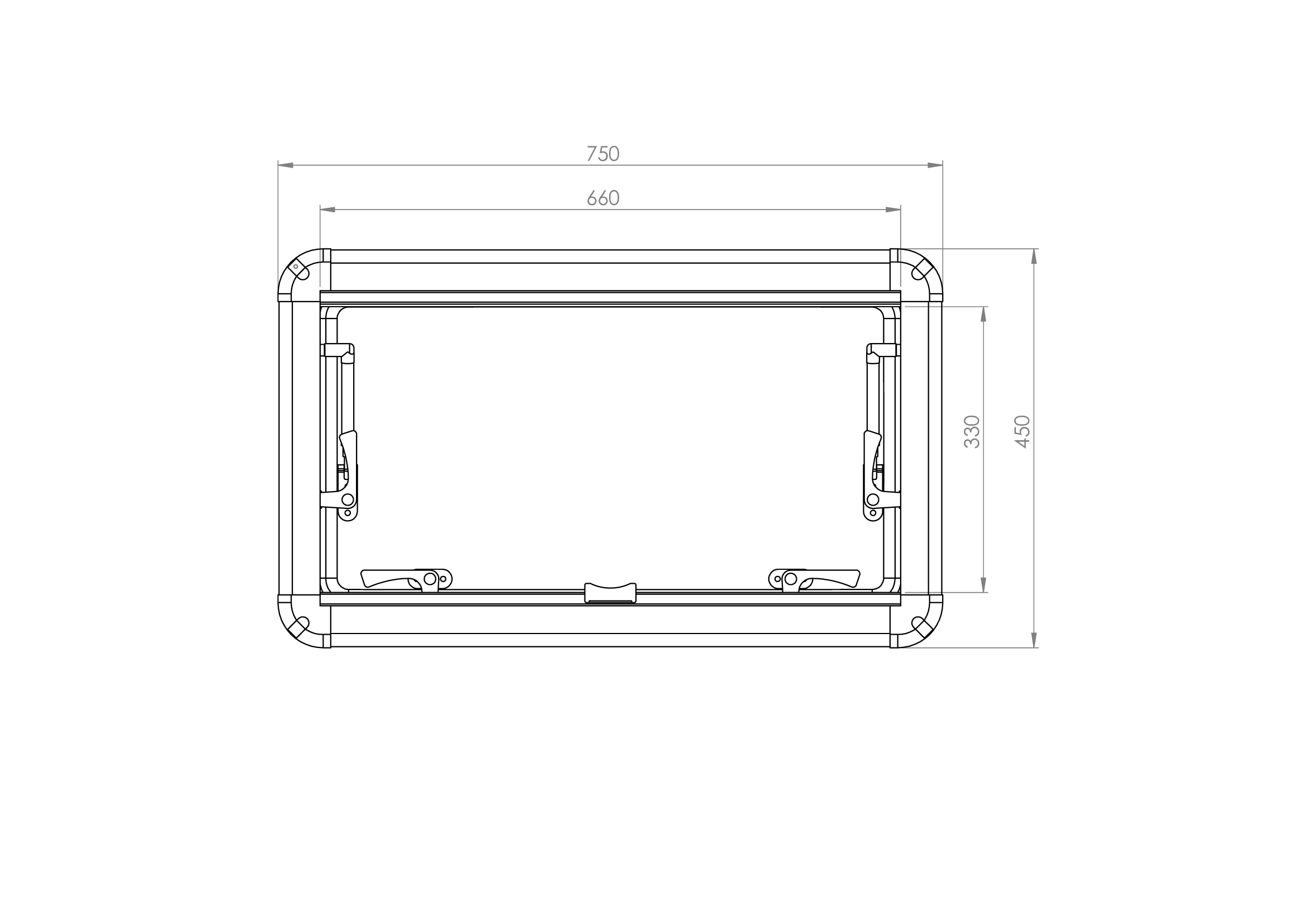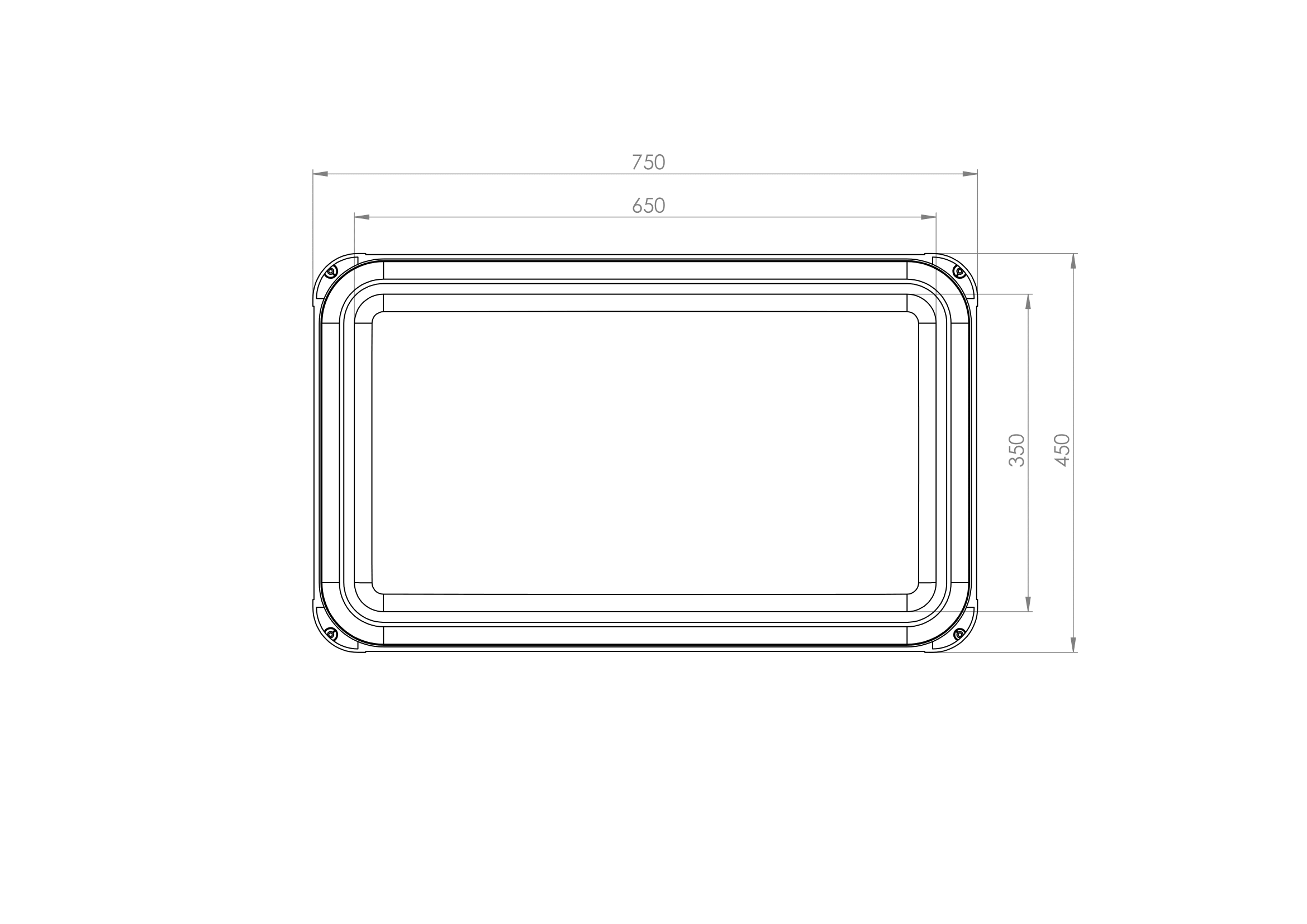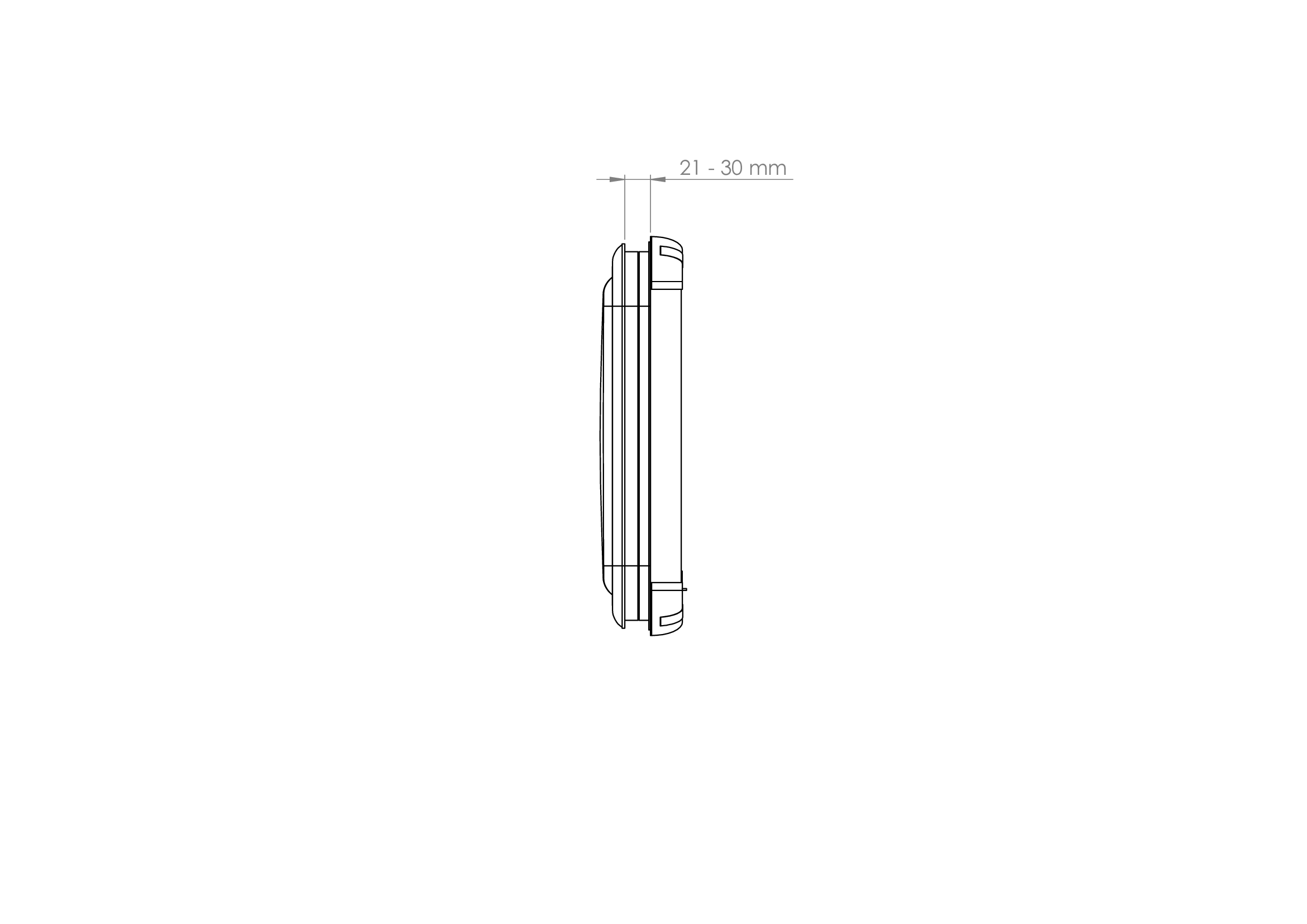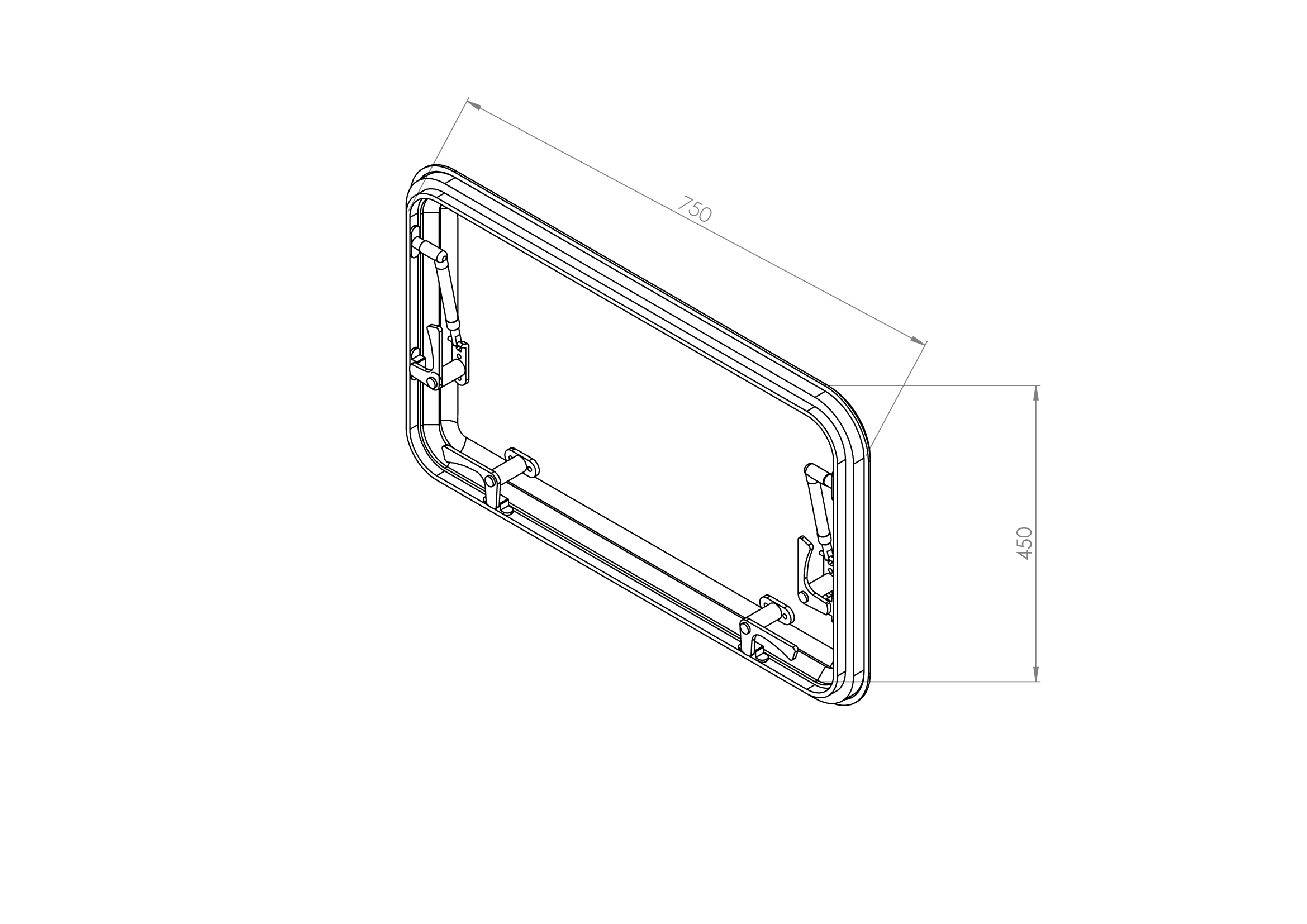 Mercedes Sprinter 901
Mercedes Sprinter 903
Mercedes Sprinter 904 (do 2006r)
Mercedes Sprinter 906
Mercedes Sprinter 907 (do 2007r)

Volkswagen Crafter (2007-2016), 
Volkswagen LT (do 2006)
Volkswagen Transporter T5, T6, T6.1 do adaptacji 
Ford Transit H2 model MK8 (do 2013)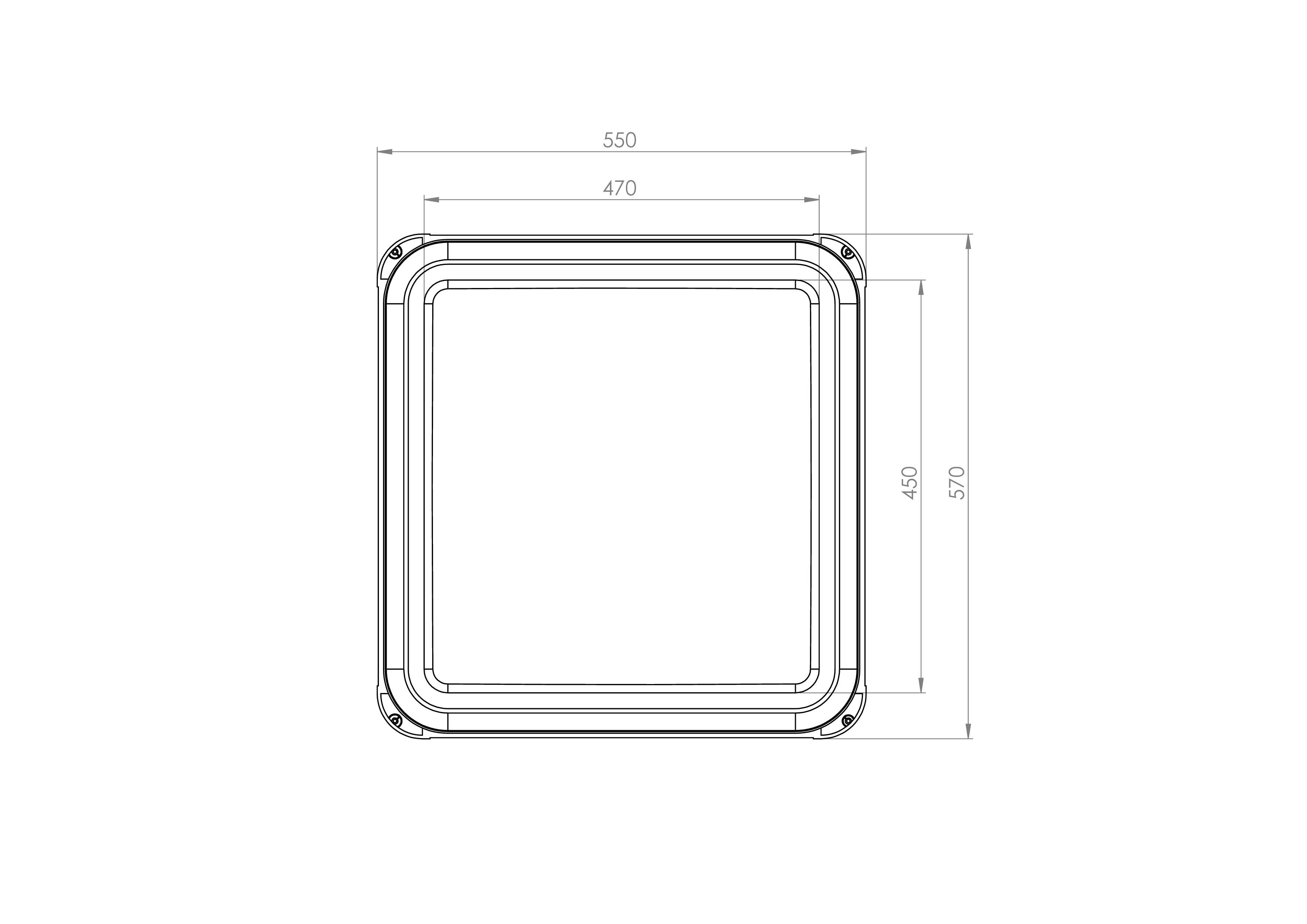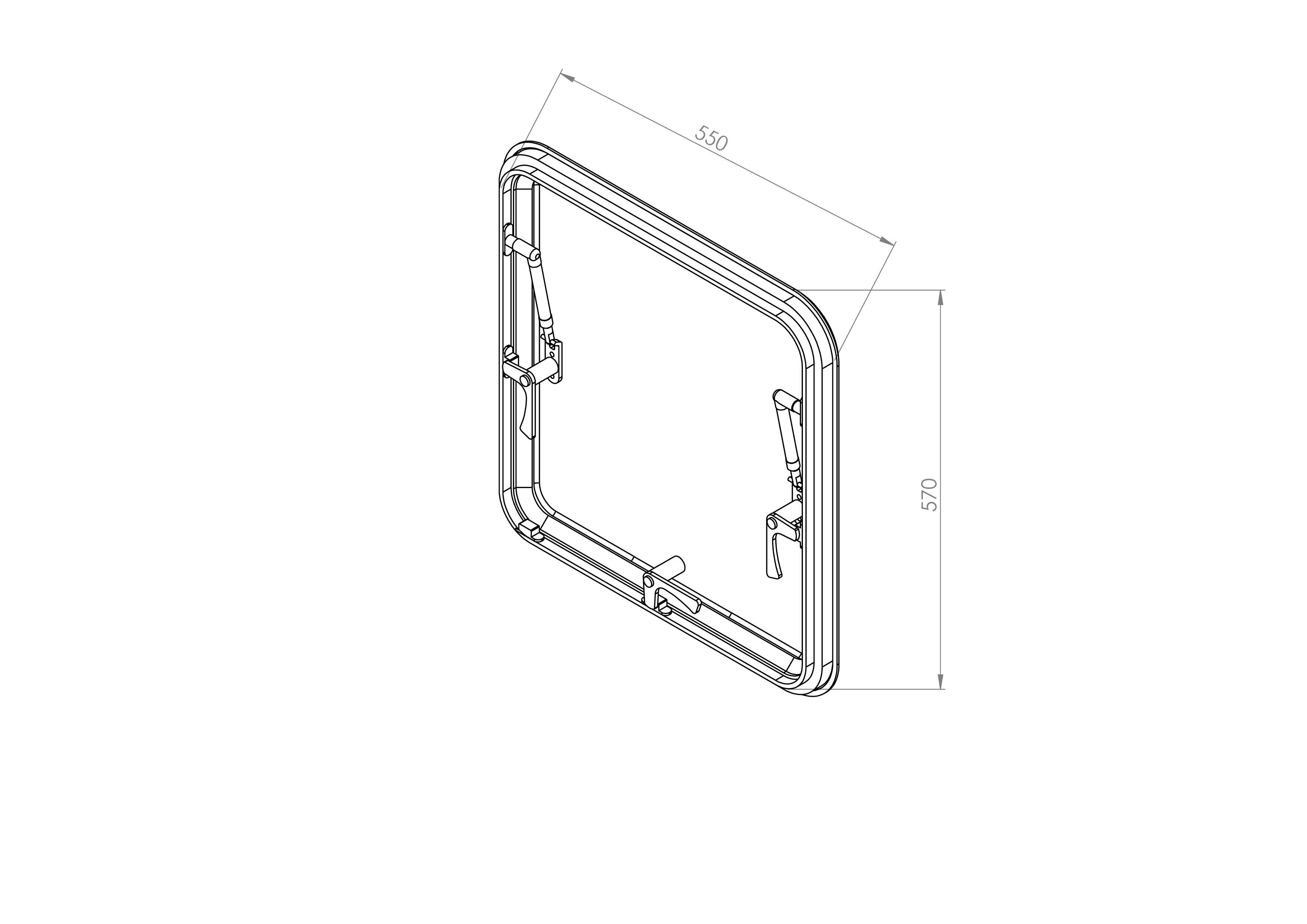 Mercedes Sprinter 901
Mercedes Sprinter 903
Mercedes Sprinter 904 (do 2006r)
Mercedes Sprinter 906
Mercedes Sprinter 907 (do 2007r)

Volkswagen Crafter (2007-2016), 
Volkswagen LT (do 2006)
Volkswagen Transporter T5, T6, T6.1 do adaptacji 
Ford Transit H2 model MK8 (do 2013)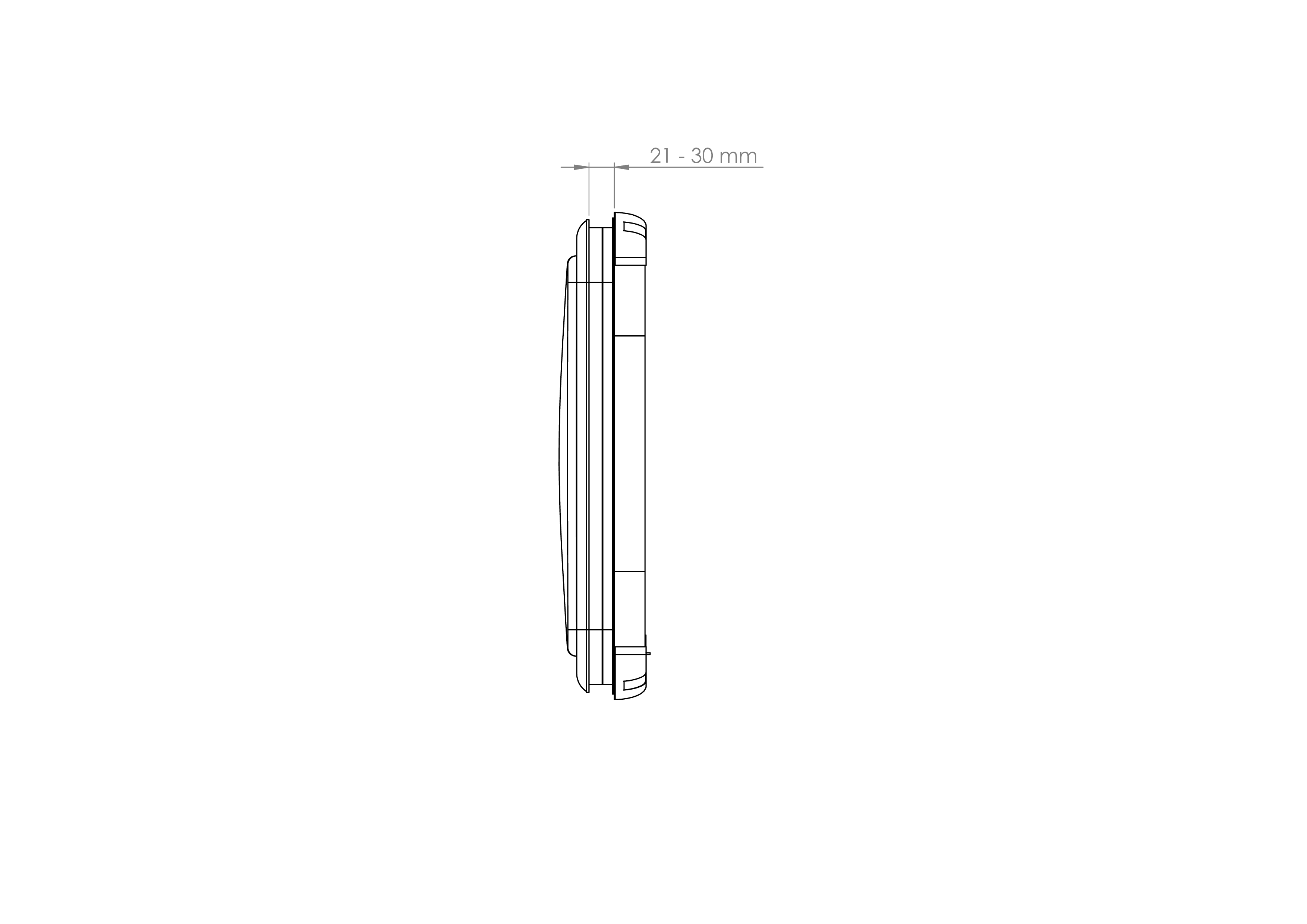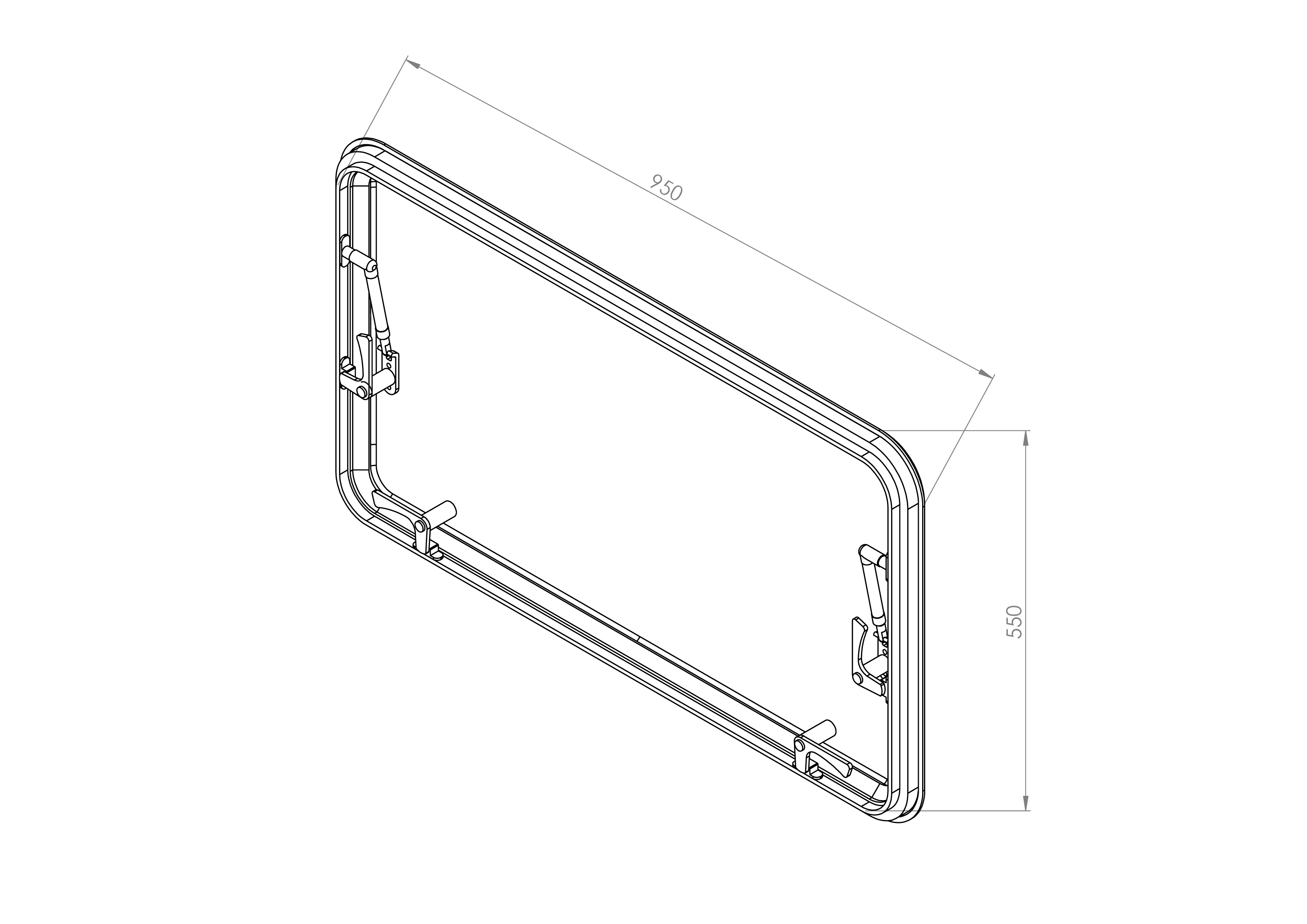 A: 115 cm
B: 35 cm
C: 30 cm
Mercedes Sprinter 901
Mercedes Sprinter 903
Mercedes Sprinter 904 (do 2006r)
Mercedes Sprinter 906
Mercedes Sprinter 907 (do 2007r)

Volkswagen Crafter (2007-2016), 
Volkswagen LT (do 2006)
Volkswagen Transporter T5, T6, T6.1 do adaptacji 
Ford Transit H2 model MK8 (do 2013)