Kitchen for camper - Mercedes Sprinter 907
Almost armored, ultra-lightweight, highly functional built-in kitchen in a van or camper. Build a kitchen in your car in ... 4 hours.
Modern design, legendary durability of Van Der Moon products and ultra-low weight, now in a new version. Cooking in an RV, far from home and not just for camping is really cool.
An RV kitchen like never before
Moon Kitchen is the world's first full-size kitchen to assemble, and you can order it already assembled. Created for preparing meals, with the whole family. For campers, vans and caravans.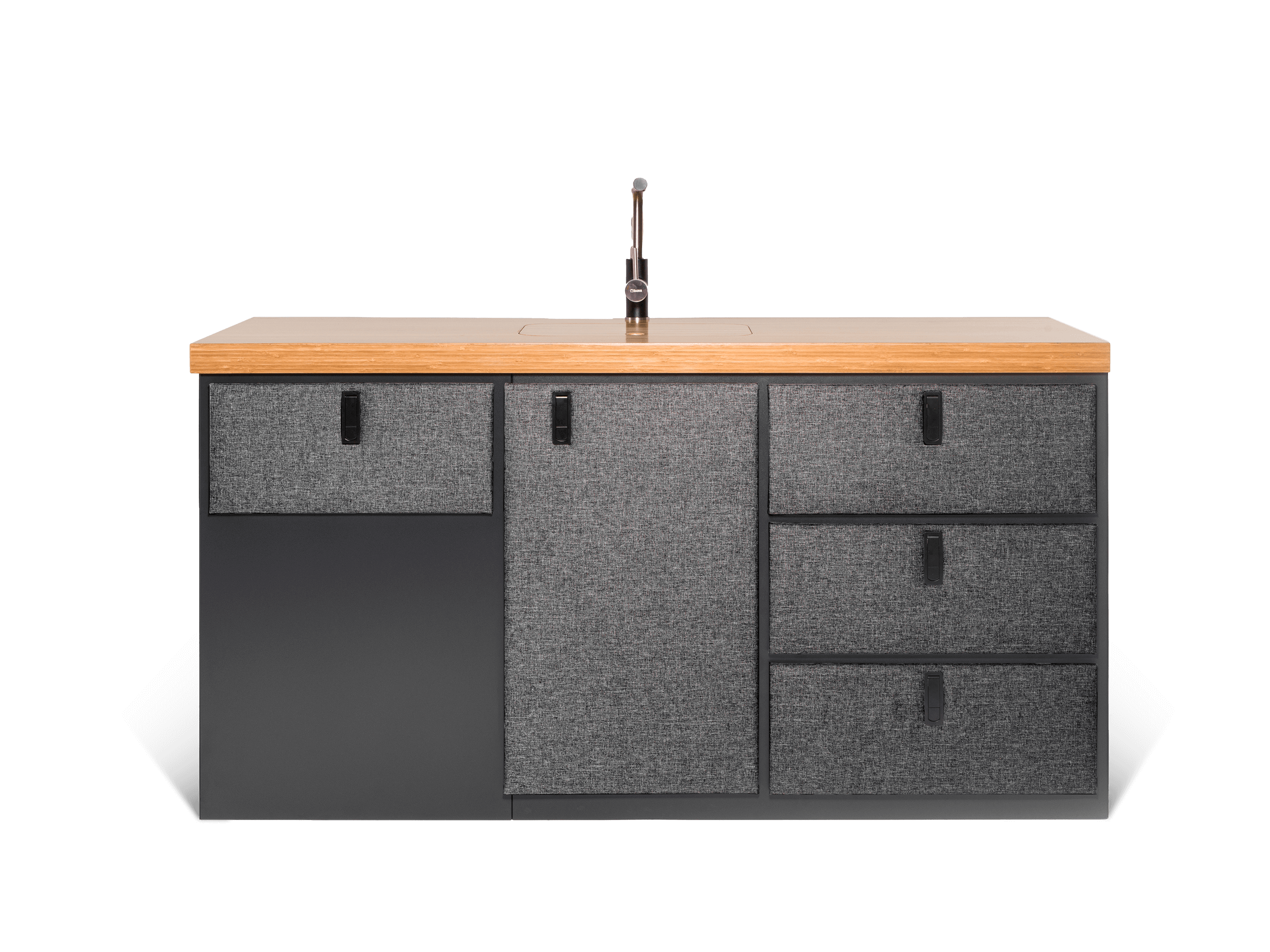 Built of high quality aluminum, reinforced with ribbed construction, polycarbonate plate, it will serve you without any problem, for years. We painted it entirely with a special powder coating, so it is highly resistant to scratching and abrasion. It does not take up much space in the RV and cooking on it is a pleasure.
There is always not enough space for an RV body. In Moon Kitchen, thanks to its open design, every centimeter can be developed freely.
It is known that the basic kitchen equipment in an RV includes a gas stove, a sink and a refrigerator. But the most useful of all, however, is a gas stove. And preferably two stoves. With them you can cook more. Once you will use the gas stove in the car, another time outside it. A mobile gas stove cannot be overestimated. Cooking in the RV is just as much fun as cooking outside of it
Moon Kitchen is divided into three zones. The first is a space for a built-in refrigerator measuring H: 54 cm, W: 40.5 cm, D: 55 cm and a functional niche. This is the space for gas stoves (tourist stoves).
The second zone is a sizable space for the sink and faucet, which, in addition to the plumbing, will accommodate a lot of useful shoeboxes.
The third zone is capacious drawers with space organization. We offer as many as three drawers in the set. This is a very convenient solution.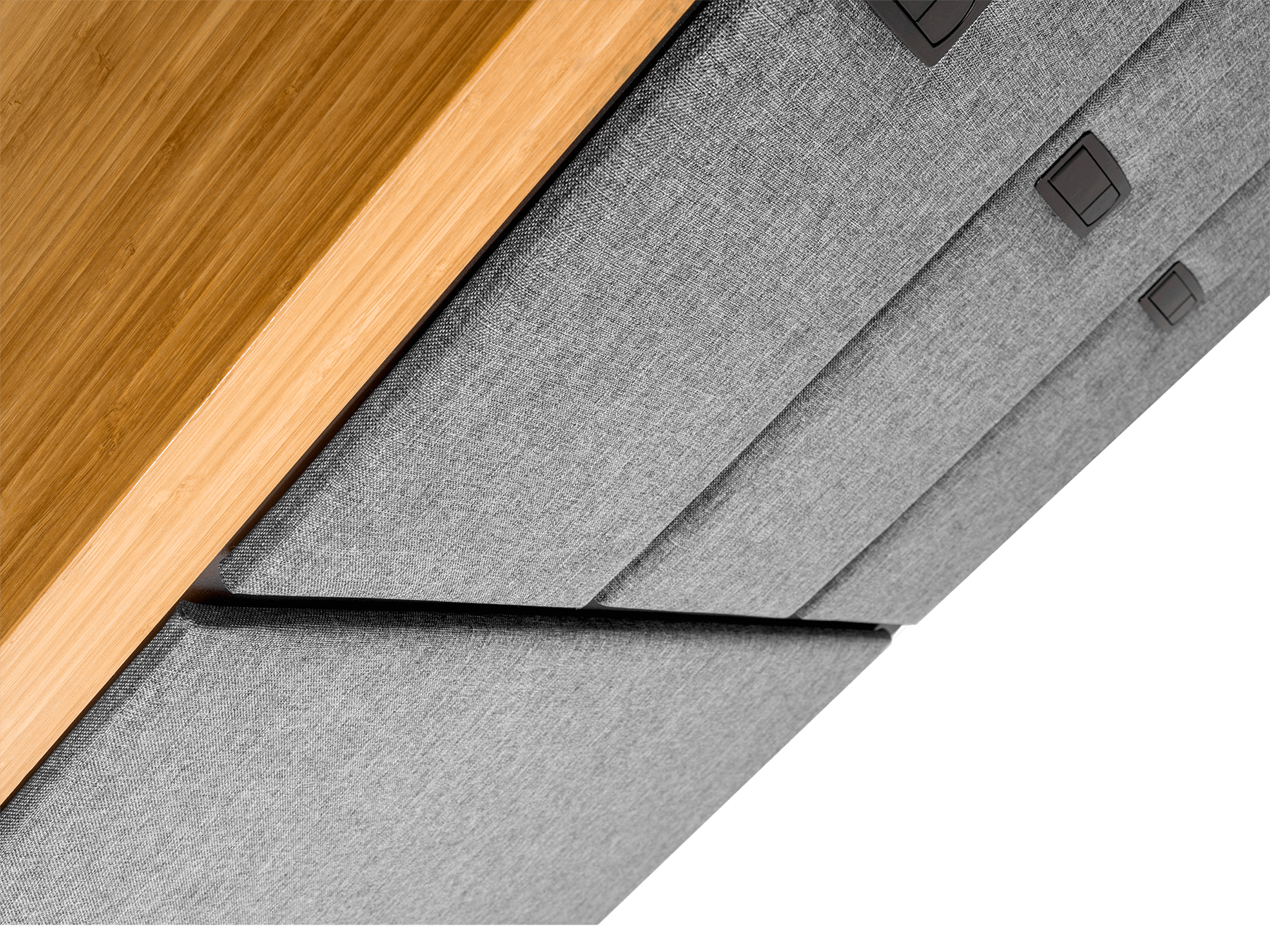 The kitchen should be nice.
The drawer fronts will match all Van Der Moon products. They are upholstered and finished with soft upholstery and come in 5 colors. The materials used in Moon Kitchen are water-resistant, strong and easy to clean.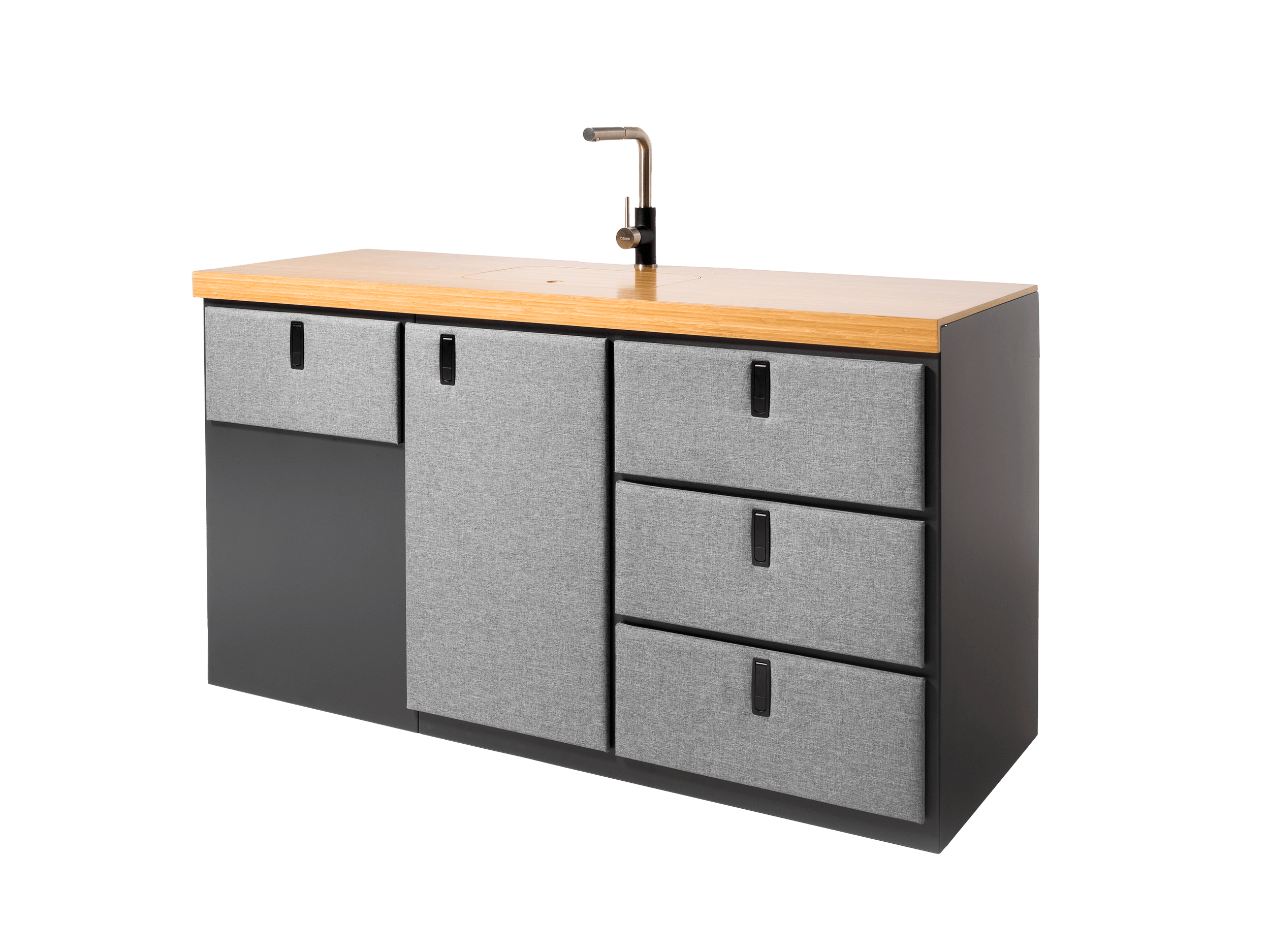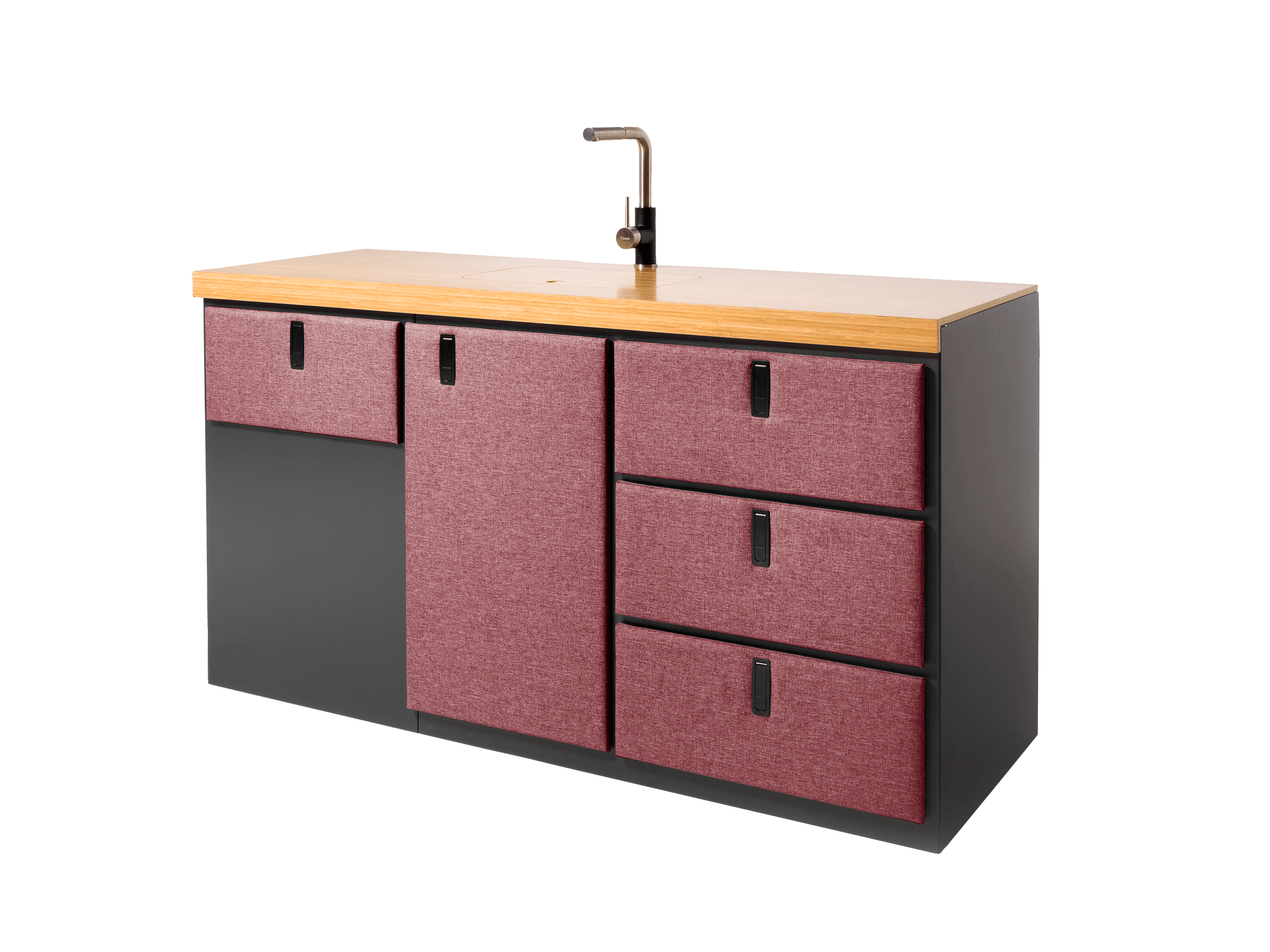 If you're choosing a kitchen for your camper or caravan, arming it with a stove or other appliances, you need to make sure you're safe while on the road. The Moon Kitchen design, allows you to mount the kitchen directly to the structure of the car or caravan. This is a solid and safe method.